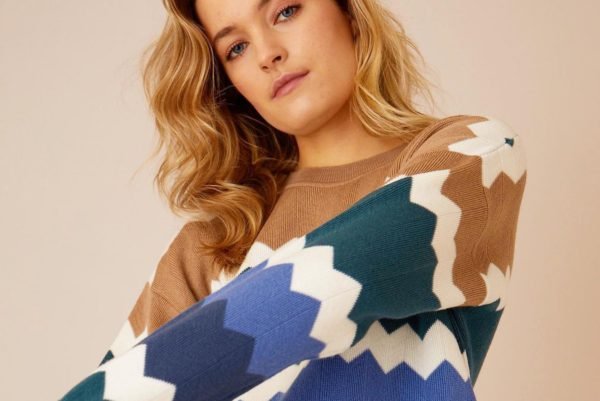 If you ever find yourself in Porto,  you must add the Earlymade boutique to your list of shopping stops.
Their motto "Buy less. Buy better. Wear it out. Be older" encompasses the brand ethos. Founders Patricia Sousa and Emanuel de Sousa source pieces locally made from brands that are environmentally conscious and made with sustainability in mind. It is the perfect place to find European casual chic, and go back to the basics. 
The brand is all about mixing and matching colour along with pattern to create a fun, stylish look.
Fabrics are chosen to ensure that you are comfortable all day long. Simply uncomplicated, materials such as 100% merino wool and cotton-peeled twill are chosen thoughtfully to get the most wear out of every garment.
The Earlymade knitwear capsule has all the knit essentials you need in your wardrobe. A dress, a top, unisex tees, jumpers, bonnets and scarves are made of 100% Portuguese threads developed in-house. Have fun playing around with pieces to create a layered monochrome look. 
The selection of luxury wear is a meeting of both old and new styles, a happy marriage of vintage and modern. With retro-inspired floral prints and futuristic bomber jackets, there is something for all style types. 
Earlymade is a multi-brand boutique which stands for one thing: timelessness. With a focus on quality material, functionality and longevity, you are guaranteed a garment which will last you a lifetime.
If you are visiting the area, you will be able to shop for both you and your husband from a selection of niche European designers such as Stutterheim, British Folk and ANECDOTE. With a range of unisex options, why not get stylish matching knit jerseys too?
 Location: Rua do Rosário 235, 4050-524 Porto, Portugal.
Opening times: Wednesday – Saturday 12-6pm.
Written by Antigua Rose Koekemoer.
All images courtesy of Earlymade. 
Find more exciting boutiques of Porto on our city page. Want to stay up to date with the best boutiques in the beautiful cities of Europe? Visit our blog page or explore the latest trends on our Instagram!