Whether it's snowing outside or the weatherman predicts heavy rains, there's one shoe style you can always rely on no matter what the outside temperature is—and that's boots. While they are most universally used during the cold winter months, many styles trend all year long. 
For proof, just turn to the recent fall-winter or spring-summer shows. From Gucci's skin tight metallic monogrammed boots spotted at the fall-winter 2021 runway to the point-toe multicoloured boots in Marine Serre's spring-summer 2022 collection, brands and designers are constantly revamping the classic boot. 
From kitten heels to the platform soles to slouchy boots, there's a host of boot styles to look through that make a statement. But first, we AiSPi-ed a little history for you about this evergreen shoe style.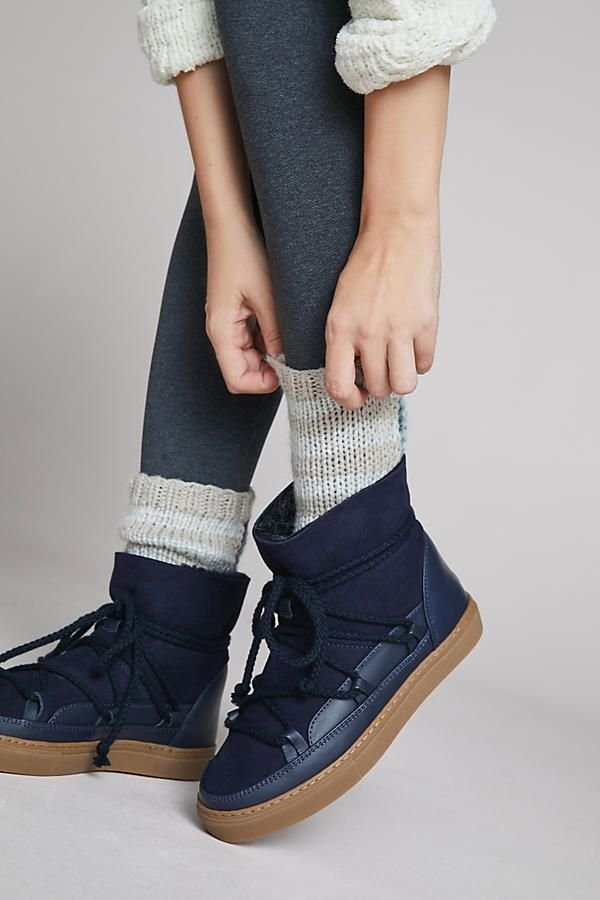 Quirky, fun styles for the new season
History Of The Classic Boot
Painted somewhere between 12,000 and 15,000 BCE, in Spanish caves, the oldest depiction of boots can be found. The images show a man in boots of skin and a woman in boots of fur. In the tomb of Khnumhotep (2140-1785 B.C.E.) in Egypt, boots were discovered as well! 
In the ancient world, boots were a representation of power and military might. Ornate, colourful boots designed by shoemakers using the most high-quality materials were worn by kings and emperors. This was especially significant as most of the population went barefoot as leather was an expensive commodity. High-ranking soldiers also wore boots for protection, which acted as a symbol of their status within the military. 
Slowly as the centuries passed, new styles of boots were developed–Oxford, Wellington, Hessian, Chelsea and others. And as this happened, the style soon became a fashion symbol for women and men. Today, boots have become a season-less must-have footwear to own. 
From The Collections Of European Designers
If you're looking to add to (or start!) your boot collection, we recommend you look to niche European designers whose designs we truly love. Their unique finds are the perfect way to make a statement; making your footwear wardrobe an inspiration for your friends, family and even colleagues! 
This London-based footwear label launched in 2017. Her shoes, which have been featured in Vogue, are designed in London and manufactured by a family run Italian factory in the outskirts of Milan. The Bobbie biker boots are part of her Crystal collection. Made with high-quality leather, the boots feature aesthetically pleasing cut-outs on each side with multicoloured crystal placed inside. Finished with a purple tulle, the boots are the definition of badass chic!
Merging industrial design and fashion, Mlouye creates functional and luxurious shoes made with beautiful materials. The Istanbul-based brand keeps innovation as a key factor alongside aesthetic, focusing on details and functionality. Elegant and sophisticated, our favourite from their collection of boots has to be Pleated Heel Boot. Inspired by their iconic pleated lantern bag, the brand reimagined the pleats in solid oak as a truly unique heel. The boot features a square toe and a padded insole for extra comfort. 
This Florentine-based brand reinvents the approach to accessories. Inspired and led by women, the brand believes strongly in female empowerment and aims to bring energy into each and every design with their Italian craftsmanship. If you're looking for a boot that's comfortable yet stylish, we recommend their Luna Puffy boot. Featuring a front-zip closure, this camel-toned boot is the perfect style to flaunt everyday. 
This London-based brand has been designing shoes for over 10 years. The London-based designer adds the city's creative, eclectic spirit into every design. From Taylor Swift to Rita Ora, her statement shoes have been spotted on a number of style icons. Our favourite has to be this Lucie boot. Made with black suede, this fun design features dropdown pearl detailing around the ankle that moves with you. With a back zipper for ease, these pointed toe heeled-boots are meant for any and every evening event. You'll absolutely love the gold-outlined heel! 
Written by Team AiSPi
To read about other news about European Fashion, visit our journal page. Follow us on Instagram to say updated on the best of European fashion.