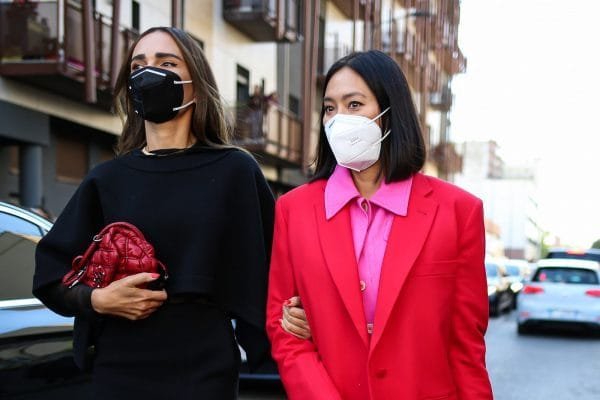 When the coronavirus began spreading across Italy in February this year, much of the city had already gone into lockdown; as team AiSPi reported from Milan Fashion Week AW20, brands had shut shop early at what were otherwise thriving showrooms and trade shows. The highlight then was Giorgio Armani's A/W 2020 collection that was presented behind closed doors and to a select audience, a trend that would (along with it's many digital iterations) soon become mainstream in the months to come. In what has turned out to be a fashion month unlike any other we've seen before, AiSPi takes a look at what went underway at Milan Fashion Week last month.
Invites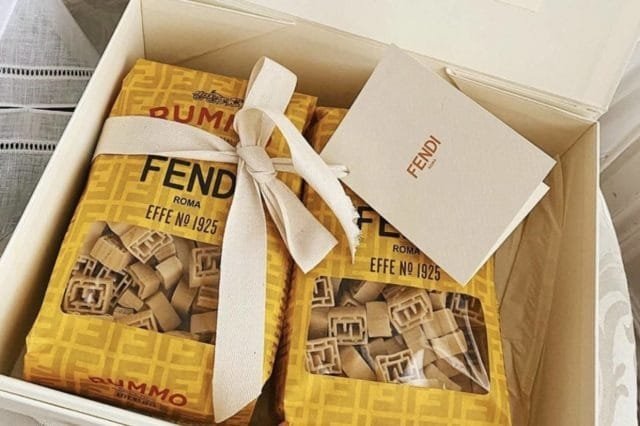 Fendi pasta, anyone? This season, invites were anything but the ordinary; brands found a way to fashionably sneak into the homes of the global fashion set. Fendi sent out a bag of pasta by storied pasta maker Rummo, shaped to resemble the house's signature double F logo and accompanied by pictures of the Fendi family and grandmother to Silvia Venturini Fendi's lemon pesto recipe. Earlier this year, Gucci skipped out on the traditional paper invite and instead opted to send baskets of locally sourced vegetables to 'friends of the brand' across the globe; a phenomenon that was, naturally, amply reposted on social media by everyone from Eva Chen, director of fashion partnerships at Instagram to Priya Tanna, Editor-In-Chief of Vogue India. Normcore invites continue to be quite the trend this year and are popular for their ability to afford both brands and attendees alike the chance to intimately engage with the collection in what is, otherwise, the age of the 'phygital' (physical + digital) show.
The runway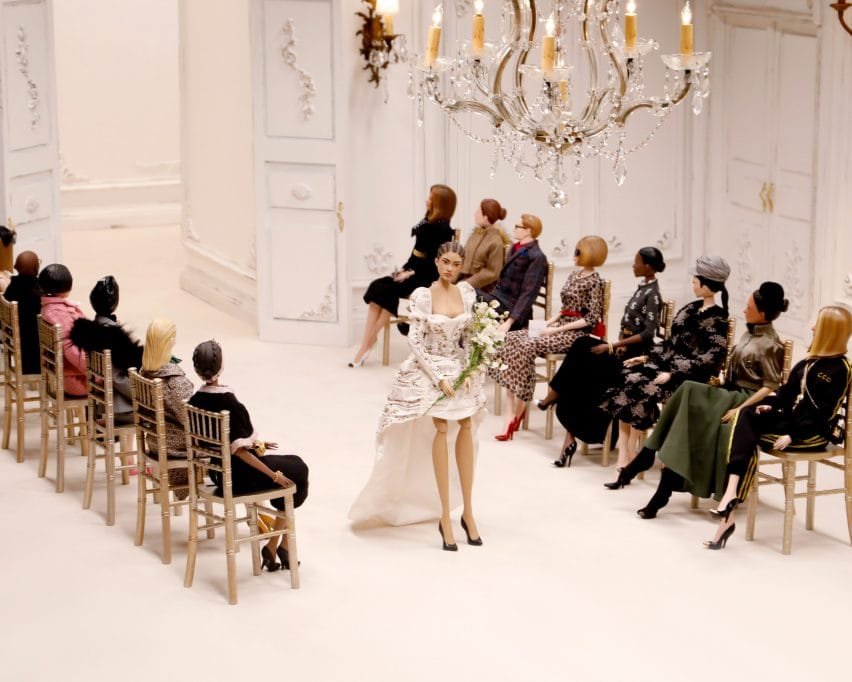 While restrictions on international travel meant that much of fashion's regular pack was jettisoned from the guest list, Jeremy Scott of Moschino still found a way to make them a part of the show, albeit slightly differently. Scott enlisted the services of the Jim Henson Creative Shop to create marionettes that resembled, down to the last detail, models clad in the Spring Summer 2021 collection and guests including Anna Wintour, Hamish Bowles and Anna Della Russo. Over at Fendi, Silvia Venturini Fendi seamlessly merged popular views during lockdown for a collection rendered in a diaphanous fabric and a print resembling a delicate afternoon shadow cast on a soft curtain.
It's no secret that we love designer Tomo Koizumi's frothy concoctions that almost always come swathed in every shade of the rainbow. While we missed his larger-than-life runway shows often likened more to an exuberant celebration of sorts. Koizumi presented his Spring 2021 collection via a lookbook photographed in his home country of Japan. His collections remain delightfully grand in every way but also surprising wearable. Koizumi is a designer to keep on the radar for a number of reasons, but most importantly for his upcoming capsule collection with Emilio Pucci. Keeping up with the colourful spirit was fashion journalist turned designer J.J Martin who's label – LaDoubleJ – came in print and colour aplenty and was ascribed as 'sunshine-soaked, joy-sparking, and mood-boosting', offering a cheerful break from the dreariness brought about by the pandemic.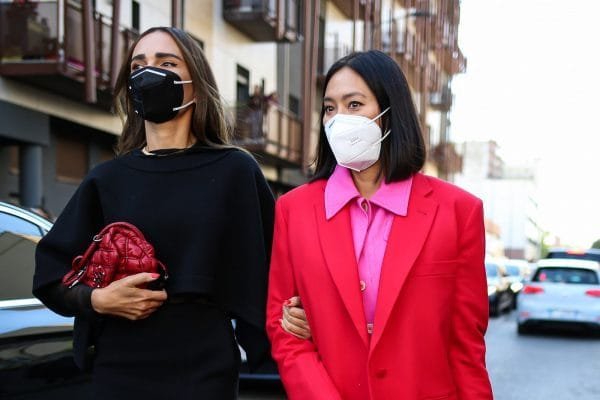 Designer Stella Jean – a prominent Black Italian designer who regularly showcases at Milan Fashion Week – also showcased her Spring Summer 2021 collection albeit via a digital showcase at We Are Made In Italy that shone the spotlight on Black Italian designers and their brands and that she helped organised. Jean, who is known to imbibe a large variety of crafts from across the globe in her collections (for her Spring collection last year, the designer teamed with a women's group in remote Pakistani for the embroidery) also chose to go local for this season, using the uncertainty brought about COVID-19 as a way to employ and empower local craftsmen through her designs.
Source – Harper's Bazaar
Street style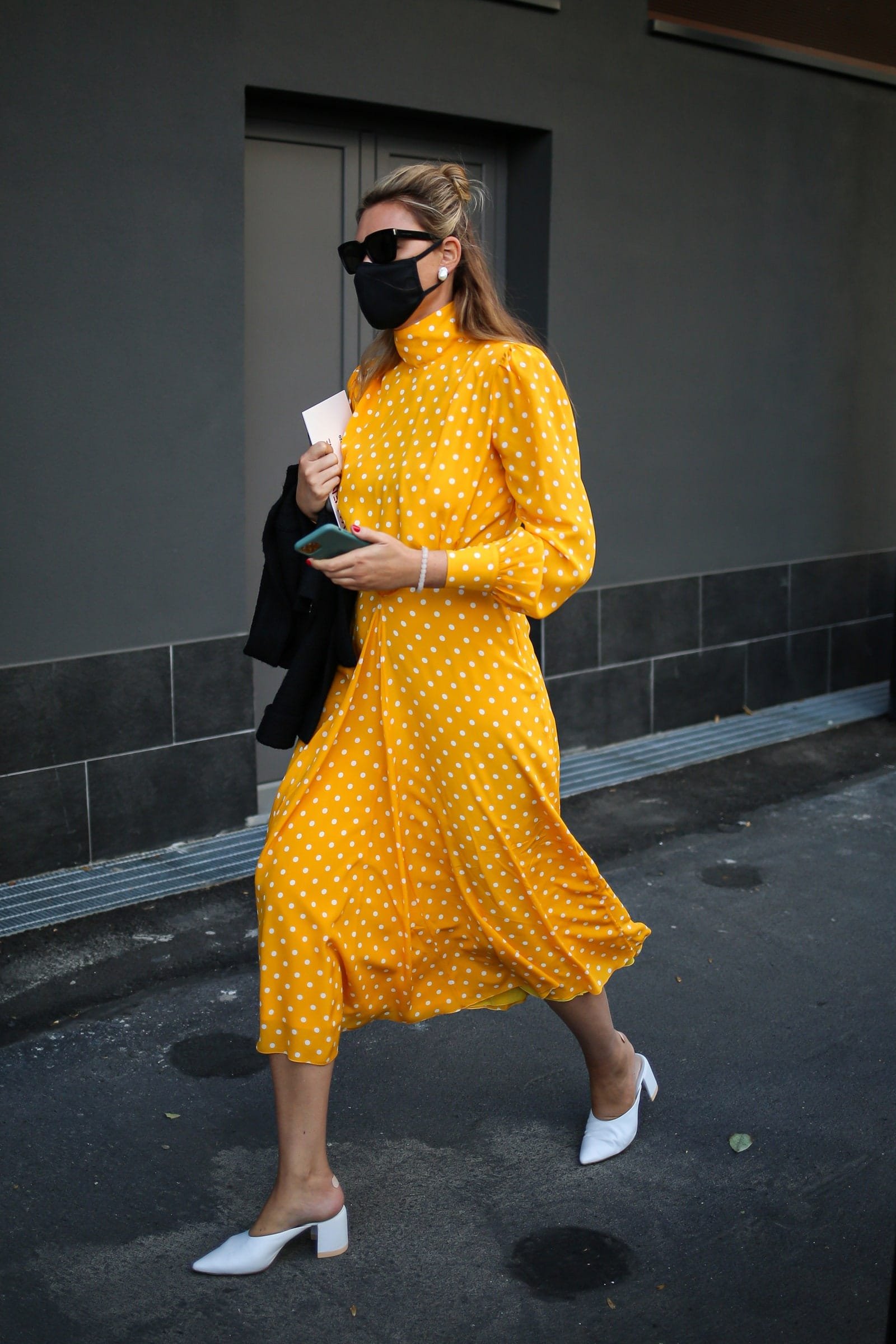 The streets outside the shows this season were pointedly marked by a single accessory – the face mask. Social distancing was seen in full force but attendees made up for the somber mood with outfits in every shade of the rainbow; from citrusy hues to jet blacks, not a single colour was left out.
---
– Written by Soha Joshi
Stay tuned for our coverage of Paris Week Fashion coming up on our blog and make sure you follow us on Instagram for more news from the fashion community of Europe.