As I saw my Instagram Stories fill up with pictures of friends and acquaintances who were boarding the first flights out of the country, I couldn't help but reflect on how safe it was to do so, really. Granted, they were all wearing masks and gloves (and some even went so far as to put on plastic face shields), but what about the rest of their body which remained exposed to the many dangers of travelling in the age of a global pandemic? Was there any way to stay safe, look stylish and feel comfortable?
My search led me to Marta Scarampi. It is a luxury Italian label, which, like many of it's counterparts, found itself at the epicentre of the pandemic in Europe. While they initially pivoted to manufacturing masks and gowns, co-founders and sisters Marta and Lucia found themselves in a fix when the time came for Lucia to fly back to New York from Italy. Could she make the journey wearing something that was stylish, comfortable and most importantly, kept her safe? They found their answer in their newest launch: the Deco Travel jumpsuit. It comes rendered in silk and in a classic colour palette of navy blue, beige and black. It also features an attached mask, hood and full-length sleeves and pants as well as an elastic waist that keeps you comfortable. Catch our interview with co-founder Lucia Scarampi below as she speaks to us all things fashion, business and innovating in the new normal:
Tell us a bit about you and Marta. Where did you grow up? Did you study fashion? How did you decide to work together?
Marta studied fashion at F.I.T. – The Fashion Institute of Technology in New York City. She is the creative mind behind all the designs. Marta and I, we are sisters, both grew up in Torino, Italy. I went to University in Milan and then started my professional career in Marketing and PR in New York in the fashion and jewelry luxury industry, working for companies such as Damiani, Prada, Pomellato.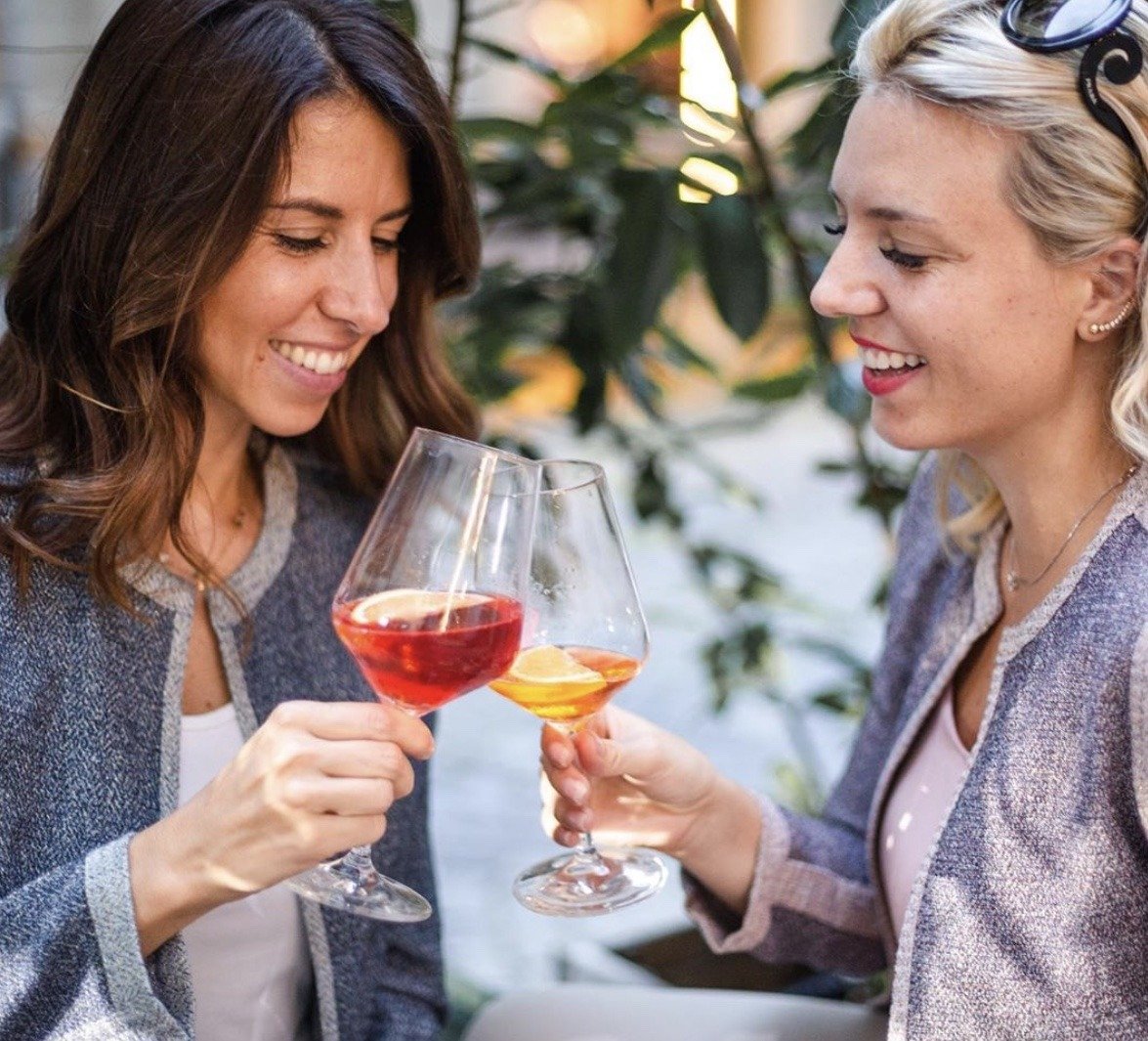 What does the Marta Scarampi brand stand for. What was the idea that led to the launch of the brand?
It stands for Marta's name : the creative vision of the brand and our last name; Scarampi, which stands for Italy. We are Italian at heart, international in our mind. Every Marta Scarampi piece has Torino, Italy's elegance and sophistication in them. We wanted to sustain the 'made in Italy' process, mixing old traditions with new ones. We also wanted to launch a new way of doing business, the idea that we do not follow trends we follow customer needs and desires- in a sustainable way. Our made on demand model, makes us conscious of what we use, create and waste.
Tell us a little bit about the jumpsuits – what led you to create the piece?
Marta loves to innovate when she creates. When Covid-19 hit we kept on thinking what we could do to solve customer problems and the jumpsuit was our solution to flying safe, comfort and in style.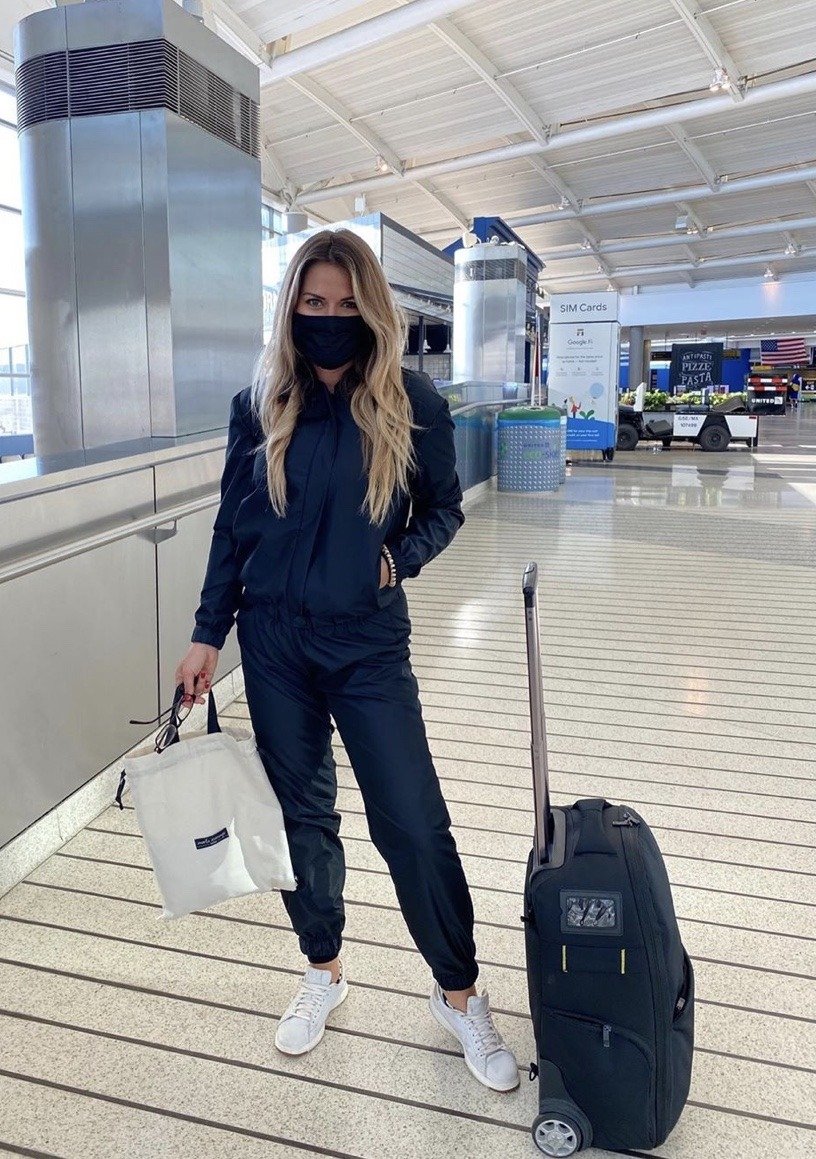 How do you plan on extending the usability of the piece beyond the current times?
The idea of extending to the color black seemed a way to create in customers the desire to wear it not only during covid-19 "new normal" era but also just when traveling during normal times. We will also launch a two piece set so that it could work well for customers that then want to just use the top as a rain jacket.
Let's talk materials – what is the piece made of?
Material: 74% AC (acetate: plant-based fiber), 16% PES, 10%SILK
The highest percentage of this fabric is Acetate which is a plant-based fiber made out of spun cellulose of wood pulp – a renewable material. It has great absorption properties and it is hypoallergenic. It is also biodegradable and easily composted without harming the environment. Paired with silk it makes the fabric strong, comfortable and luxurious.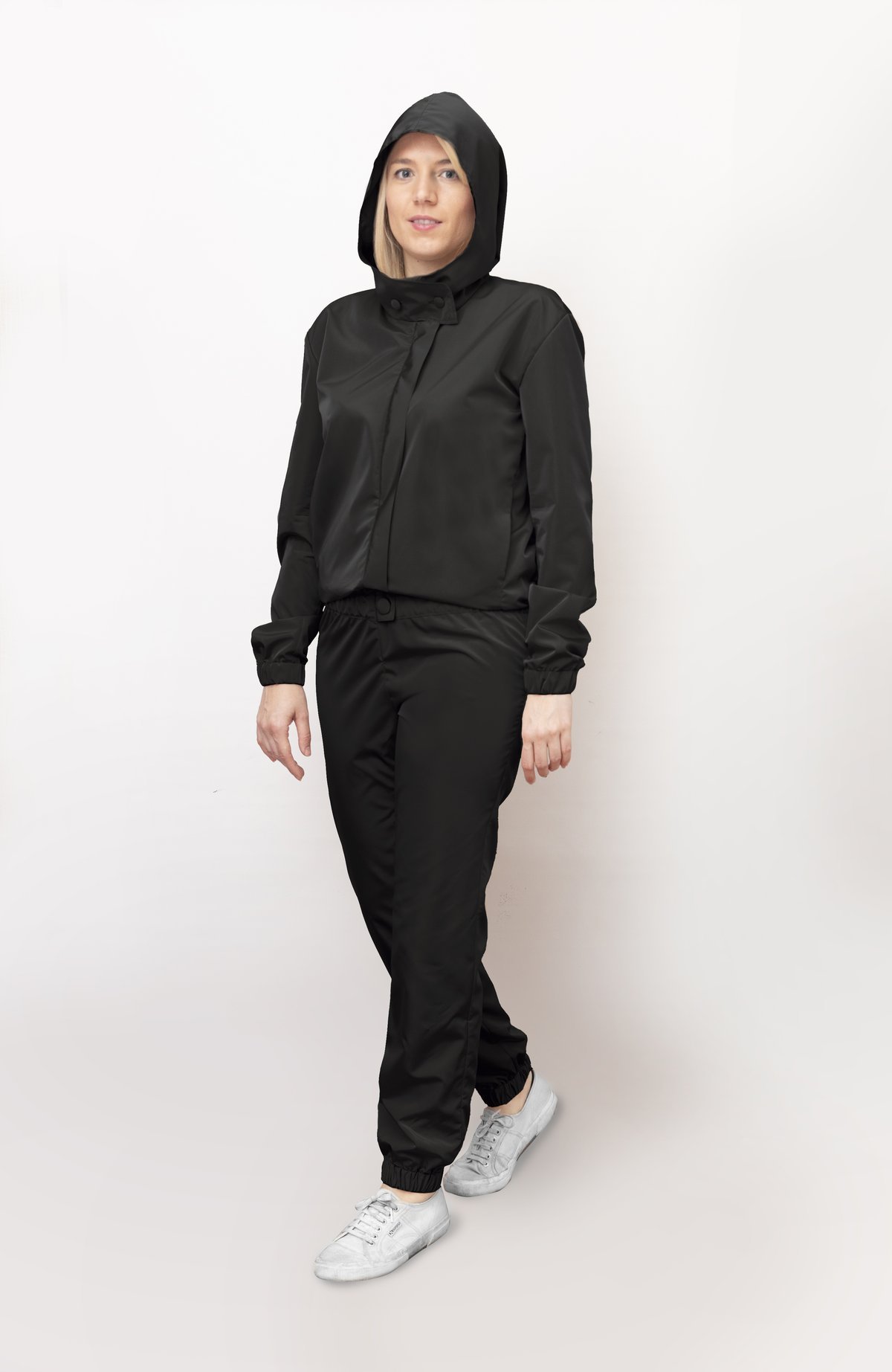 Where can a customer currently buy the pieces?
On our website.
What about your other collections? Can you tell us more about what else you retail?
Our core business is to create wardrobe essentials for the modern women on the go. We specialize in combining capes, blazers and everyday wear for sophisticated monochrome looks.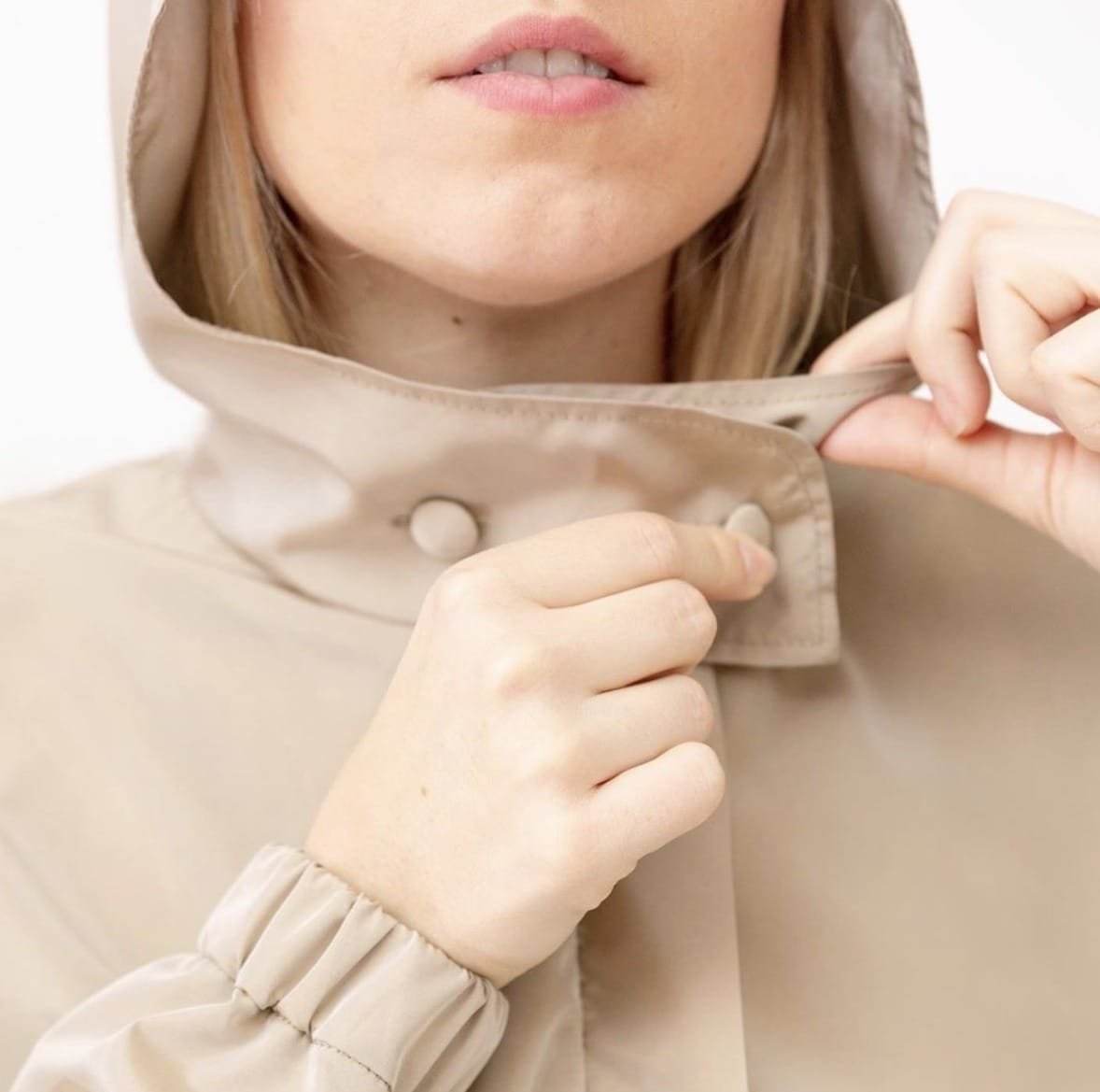 How does Marta Scarampi fall in the brackets of sustainability? Can you tell us in terms of the design/manufacturing processes and the materials used?
Our #1 priority is to be sustainable. We start from the supply chain. Everything is made on demand so we do not waste anything. We order fabric in small quantities to work closely with fabric mills that are all Italian and easy to ship to. Thus, we produce with them as well based on our needs. We produce a garment once we get the order and we try to re purpose any excess fabric by using it to create headbands or scrunchies. Our packaging is all made of organic cotton.
Check out Marta Scarampi's Deco Travel Jumpsuit here. All images courtesy of Marta Scarampi.
---
– Written by Soha Joshi 
 Don't forget to follow us on Instagram for more on the upcoming designers of Europe.