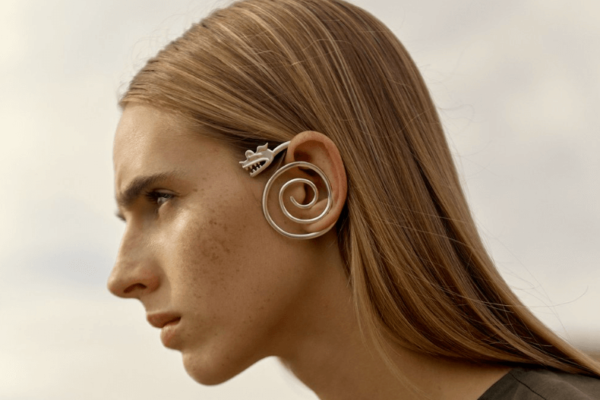 Maqu is the young Berlin label that harmoniously blends art, design, and practicality in its creations. The brand creates refined womenswear with an almost mystical quality–as showcased in their designs, colours and cuts. They also have accessories and jewellery created with the highest-quality raw materials.
Maqu's strong Peruvian roots integrate with solid German culture to create fair and ecologically sustainable collections. Contrasts that are important in Peruvian culture such as mysticism and suggestion, materialism and spiritualism, past and present play an important role in this Berlin-based brand's inspiration.
Classic cuts merge with a contemporary colour palettes for a timeless aesthetic and unique style that's unquestionably Maqu.
The brand works with exceptional materials such as fine Pima cotton, alpaca wool, amongst other organic fabrics. They are selected based on their great qualities and benefits in garments. 
Passion, creativity, and versatility flow together with social and environmental sustainability. Since Maqu's collections are ideated and designed in Berlin, the city plays an important role in inspiring the designers. It provides them with inspirations from different parts of the world in an open, dynamic environment.
All Maqu products are manufactured in Germany and Peru by producers and tailors the brand personally knows to assure that quality, sustainability, ethics, and working conditions meet the best global standards. However, small limited edition pieces and unique, individual designs are always made in the Berlin studio.
Maqu was founded by Marisa Fuentes Prado, a.k.a. "Maqu." The founder's inspirations  come from the different experiences she has had in her life such as working with artists, photography, painting, and above all–exploring her grandmother's clothing production in Lima, Peru in the '80s. Since she found herself drawn towards designing clothes, she decided to pursue a degree in fashion design.
After her studies and very important experiences in the industry, Marisa pursued design in the city that fascinates her: Berlin. Here, Maqu's first collection was born in 2016. Ever since, the brand has been growing steadily in the city's bustling fashion centre with their core values. Maqu keeps design and discovery at the forefront, while remaining fair and innovative.